September 3rd, 2009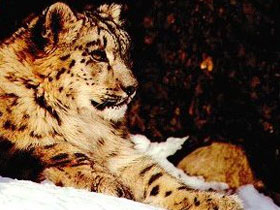 Here are a couple of option to see and learn about snow leopards in the wild in Russia and Pakistan.
Snow leopard conservation volunteer holiday in Altai, Russia
These conservation working holidays will take you to the high mountains of Central Asia to survey snow leopards and their prey animals such as the argali mountain sheep and the Altai ibex, as well as other animals including marmots and birds. You will be working as part of a small international team from a base camp set at 2200 m at the foot of a 3500 m remote mountain range and overlooking a vast area of open steppe. More here
Aims:
To estimate snow leopard (Uncia uncia) activity through field signs, by tracking and observation.
To assess the status and distribution of their prey species like the argali and the Altai ibex.
Where possible, to survey other animals such as marmots, birds and other small mammals.
Note: This tourism business won an Award in our 2006 First Choice Responsible Tourism Awards – organised by responsibletravel.com in association with The Times, World Travel Market and Geographical Magazine, of the Royal Geographical Society.
Snow leopard watching in Pakistan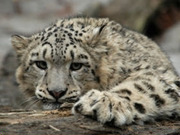 Trip to see both the Kalash winter festival of Chamos in Pakistan – the most important time of the year for the Kalash, when life, the gods and the ancestors are celebrated in a week long party – and to seek out the elusive snow leopard, which has been sighted here three years running. More here
Typical day
Today we will move up to the old hunting lodge in Chitral Gol, the region's National Park. Staying in the wild will give us another great opportunity to spot the Snow Leopard, but that is not all. This is also the rutting season for the famous Markhor wild goat and we will see hundreds of them fighting and playing – indeed it is the young of the Markhor that interest the Snow Leopard More here