Travelling in Sudan
Excess Baggage radio 4 documentary on Sudan
Sandi Toksvig visits Sudan is entranced by the friendliness of the people. She recommends it for who like travelling as opposed to tourism, and describes it as a country just before mass tourism arrives. She also stresses the vast distance separating war-zones with the safe rest of the country.
The uneasy peace between government and rebels existing in the south and west of the country might deter tourists from visiting Sudan.  But Sudan 's fascinating history stretches from the earliest origins of man, through thousands of years of a Nubian civilisation that rivals that of ancient Egypt.

Centuries of Christian domination was followed by a gradual change to the strict Islamic culture of today.  Its nineteenth century conflicts with Britain, with the death of General Gordon of Khartoum at the hands of the Mahdi, and the later recapture of the country by General, later Lord, Kitchener, are hazily familiar to generations of schoolchildren.
She stayed at Acropole Hotel, the oldest hotel in Khartoum
Sudan travel guide – Wikitravel
Outside of conflict areas, however, the country is extremely safe to travel in; the Sudanese place great value on respect and honesty and this makes theft a rare occurrence. Begging is unheard of outside Khartoum; the only hassle a traveller is likely to come across is from officialdom, in the form of bureaucracy.

Much of the Middle East and Africa has a reputation for warmth and hospitality but Sudan is in a league of its own, making it a joy to travel in. It is common to be invited to stay at someone's home and most rural Sudanese would never dream of eating in front of you without inviting you to join them. Talking the afternoon away over a glass or five of tea is a serious national ritual, which extends to dealings with officials.
Sudan Travel Information and Travel Guide – Lonely Planet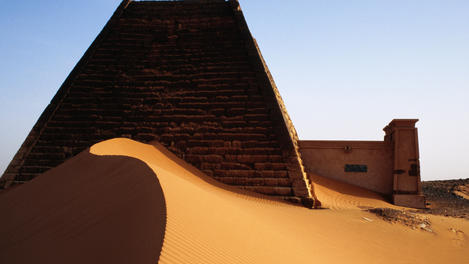 Sudan is the largest, yet one of the least visited, countries in Africa. Although various ongoing conflicts mean much of this vast nation remains off limits, travel is possible in the northeast, and in parts of the south, where Africa transitions into the tropics. The pyramids and other ancient sites littering the northern deserts may pale compared to the best Egypt has on offer, but you can usually experience these without another person in sight – and this sense of discovery often repeats itself in the towns, too, since Sudan's tourist trail is still no more than a trickle.
Wildlife and nature guides to the world